Resistive /Reactive Load Bank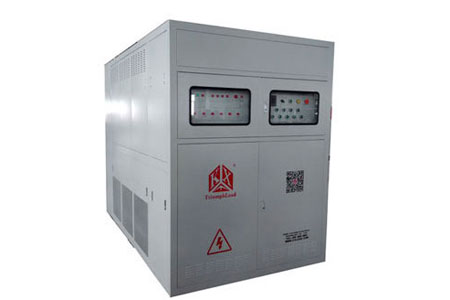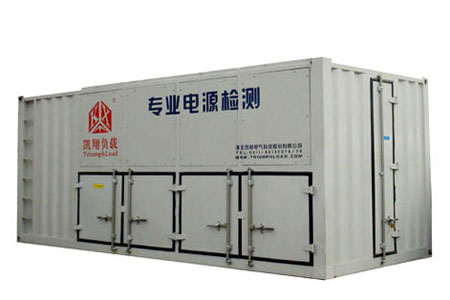 Introduction
---
The RL Series Resistive Reactive Load Bank(Namely Resistive Inductive Load Bank) can simulate motor loads and electromagnetic devices within a power system as well as purely resistive loads by offering the ability to set a specific power factor (pf). Resistive Reactive Load Bank is the perfect solution for regularly scheduled maintenance testing and commissioning of mission-critical standby emergency power systems where rated kVA, rated power factor and rated current testing is required. Usually, it offers a 0.80 power factor load and is designed for testing large generators, switchgear, transformers and UPS systems.
Resistive Reactive Load Bank can be designed to install the resistive components and reactive components in one enclosure or two separate enclosure. Same as the Resistive Load Bank, it is available in stationary type for permanent installation or portable type with lifting rings, castors. Larger load banks, typically above 1250KVA, are based on an ISO container construction. Special finishes including custom paint colors and stainless steel casings can be supplied.

Main features
---
1.Control mode: (1)local manual control panel (2)remote manual control box (3) remote console (include manual panel and PC control)(4)laptop control
2. Protection function: overvoltage, overcurrent, overheat, over low blowing rate, blower overheat, blower phase sequence reverse protection, smoke alarm etc.
3. Cooling: industrial heavy duty blower, horizon air intake, upwards outlet, low noise.
4. Power consumption components: made by special alloy resistance, high temperature resisting, high heat dissipation capability, high heat stability, no naked light, safety and reliability. Running temperature is 1/3 of rating.
5. Weather-proof structure: containerized structure provides ultra protection, protection grade higher than IP55.
6. Material and coating: the body adopt cold-rolled steel plate that processed by galvanizing corrosion protection, powder coated and spray paint.
7. Integrated & modularization design: easy to installation, maintenance and transportation.

Technical Parameters

---
Model
Installed Capacity
Power Factor
Load Voltage
Dimension
W*D*H(mm)
Weight(kg)
AC400-1000KVA-RL
R: 800KW
L: 600KVAR
0.8
3 phase 400V 50HZ/60HZ
6058*2438*2591
6000
AC400-3000KVA-RL
R: 2400KW
L: 1800KVAR
6058*2438*2896
15000
AC400-6000KVA-RL
R: 4800KW
L: 3600KVAR
9150*2438*2896
25000

The parameters is only for reference, pls contact supplier for exact information