Automatic Battery Charger (CD)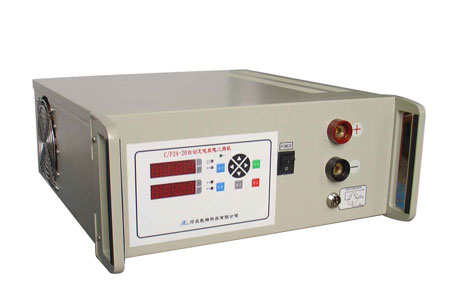 Introduction
---
Automatic Battery Charger adopts switching power supply and intelligent charging technology, with multiple protection function. Can prolong the service life of the battery, completely suitable for unattended charging. Fast charging, high deoxidization efficiency, without artificial unattended risk, long time charging without over charging risk, ensure the service life of
the battery.

Main Features
---
1.Display mode: LED digital meter display voltage、current、capacity、charging time.
2.Control mode: Setting by keyboard of the even charging voltage、charging current、capacity protection value and charging time.
3. Auto stop function: It will auto stop when reach the setting charging time or charging capacity.
4. Charging mode: "constant current-fixed voltage, reducing current-floating charging.
5. Monitoring: can real-time watch the setting value of all kind of parameters during charging.
6. Memory function: It can reserve the last time charging parameters setting value automatically.
7.Cooling: Forced air cooling.